Partners of LOYRA ABOGADOS will participate in Juegos Miami  (May 30 – June 1 2018), at the Biltmore Hotel  in Miami:
Patricia Lalanda, Partner Gambling, IP, NNTT and Data Protection, speaker in the following panel: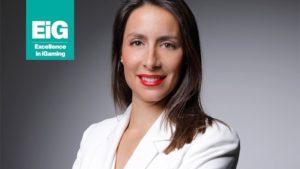 "Addressing the Legalities: Blockchain and the Law"
– Understanding the KYC challenges associated with DLT
– Protecting the blockchain from AML
– Which jurisdictions have legalised blockchain or awarded licences to blockchain operators?
– How do they regulate it?
She will be speaking alongside with John Caldwell, Director of Advocacy, CasinoCoin Foundation, Earle Hall, CEO, AXES Network and Guillermo Olagüe Sánchez, Sub director of Gaming Regulation, Ministry of Finance and Public Function
WHEN: 10:00 (GMT) – Friday, 1 June 2018
Contact: Patricia.lalanda@loyra.com
(Check out our teaser here)
Luiz Felipe Maia, Collaborator in Brazil, Loyra Abogados, speaker in: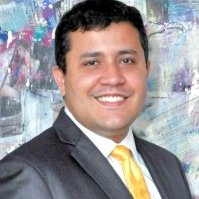 "BgC Update: Assessing the Situation in Brazil"
– What is PLS 186/2014?
– Why have there been so many delays passing it and are there any realistic deadlines for progress?
– Where does PL 442/91 come in?
– How much revenue could jogo do bicho bring in if it were legalised?
– Tackling the illegal market after all this time
– Winfil and police raids – are repeated occurrences like this damaging gaming's reputation even further?
– Changes and opportunities in the Brazilian lottery market
He will be speaking alongside with Alexandre Manoel, Secretary, Economy, Energy and Lottery Department, Brazilian Ministry of Finance.
WHEN: 12:50 (GMT) – Thursday, 31 May 2018.
"The impact of the world cup on both land-based and online sports betting operations"
– Given the surges sportsbooks see in custom with regular sporting events, how will they handle the magnitude of the World Cup?
– Increasing technological capacity to take more bets for both online and land-based businesses
– An opportunity in disguise? Using the World Cup as a chance to offer new odds and bet points
He will be speaking alongside Oscar Fabián Nuñez, CEO, Colbet and Alonso Jibaba, Head of Business Development, LatAm, Betgenius.
WHEN: 11:20 (GMT) – Friday, 1 June 2018
Plase helpyourself to the complete learning agenda: