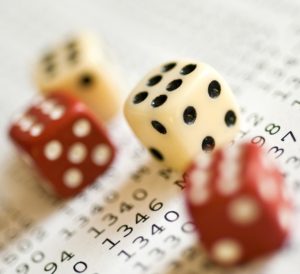 Communication:
At Loyra Abogados, a firm specialized in the gambling industry and after years of intense work, collaborations and analysis of the industry, we have developed a new tool, available on our website www.loyra.com, where you can quickly and easily access the economic information and the most relevant figures of the gambling industry in Spain; offered to you in aggregate form and by Regions.
We thought it appropriate to make this tool available to the public in an attempt to condense the numerous sources and analysis of these figures that are offered by public and private entities and organizations, many of which we have been collaborating with for many years. Back in 1997, in a first Gambling Congress organized by our office in El Escorial, we produced initial figures, which were later published in the Alea Magazine. We have been keeping them updated throughout the years, for "internal use".
This Project has been possible thanks to the in-depth contribution of Loyra's lawyers and expert collaborators in the Gambling industry, such as Professor José Antonio Gómez Yáñez,
The sources used to feed this tool are and will be from the data of public bodies, such as the Annual Report of the DGOJ, from other public reports, from the Gambling Yearbook of the Codere Foundation, and other sector publications, expertly written by the Magazine Joc Privat and by Rafael Sanchez Bleda; and of course, finally, from Loyra Abogados whose own estimates are always based on their constant attention to the gaming sector.
As of today, you can see aggregate and detailed figures and graphics of the Gambling industry in Spain at: https://www.loyra.com/cifras/
From Loyra Abogados we trust that the information given of the Figures in the Gambling industry will be useful and valuable.
Furthermore, if you wish to be updated with all the news in this sector and other subjects, you can receive our monthly newsletter free of charge by registering HERE.