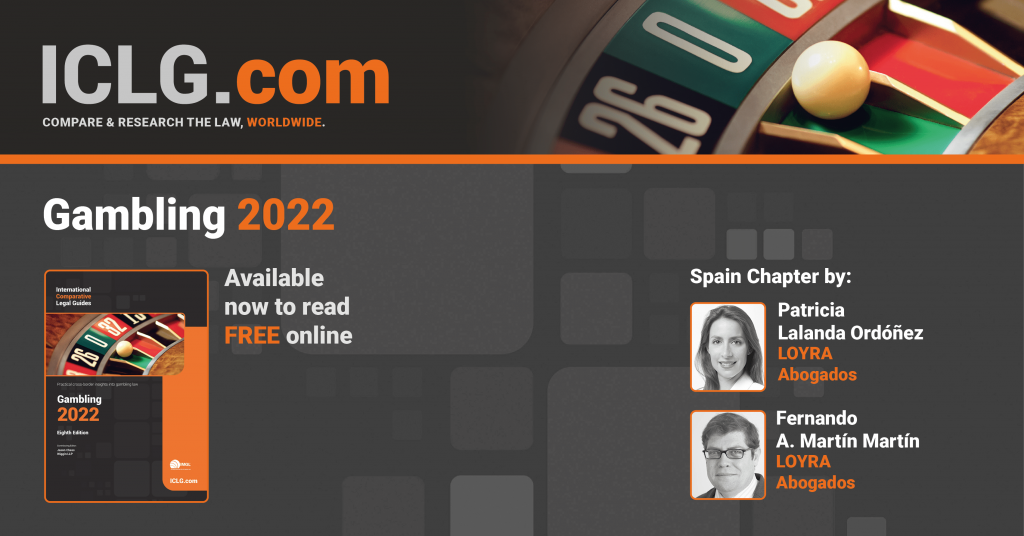 ICLG Report on Gambling in the World 2022. The Chapter for Spain.
Patricia Lalanda and Fernando Martín have contributed to the English Chapter of The International Comparative Legal Guide: Gambling 2022, an annual publication edited by ICLG.
His work serves as a useful reference guide that summarizes the main characteristics of the gambling sector in Spain, in addition to accessing the other jurisdictions.
Link to Chapter ICLG Gambling 2022
This article was first published in the ICLG – Gambling.  Link to article