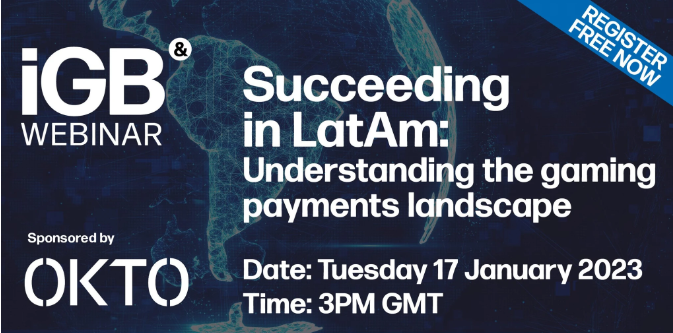 Partner of LOYRA, Patricia Lalanda, will be speaking in the webinar "Succeeding in LatAm: Understanding the gaming payments landscape"
When: 17 January – 15:00 – 16:00 GMT
With Chile publishing its first online gambling bill in March, followed closely behind by Peru legalising betting in July, and Brazil set to open up in the near future, the opportunities are endless. Inevitably, however, with new markets comes new challenges, many of which will impact operators' strategies for success, especially ensuring customers have a user-friendly solution for transactions. Payments in the region are proving pivotal as the user experience takes centre stage.
This webinar outlines the local landscape, highlights geographic differences, and the importance of frictionless payment solutions for both merchants and players.
So what are the top tips you should be following to launch in LatAm?
During this webinar, our expert speakers will highlight the potential challenges and pain points including the wait for the Brazilian market to be legalised, what to expect for the gaming payments landscape in LatAm, and how you can get yourself ahead of the game.
The legislation to know about and how it makes each LatAm market unique
How to embrace international growth and enjoy a smooth launch across different countries
Why a perfect payment system is the key to excellent customer experience
Ways to navigate online banking along with omnichannel and embedded payment methods
Speakers:
Patricia Lalanda, Partner, LOYRA Abogados
Galina Bineva, commercial director at Okto
Gonzalo Perez, CEO at Apuesta Total
Itamar de Carvalho Pereira, Security and Risk Management Committee of WLA and CAIXA
If you want to register please do so on this link: Succeeding in LatAm: Understanding the gaming payments landscape – iGB (igamingbusiness.com)